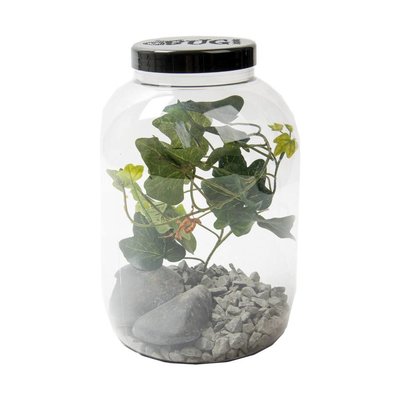 BUGzzz L insects stay 5000ml
The unique insect stay. Transparent, high quality bottle to observe your bugs , including ventilated cover. size L ...
More information
---
---
BUGzzz insect breeding bottle
Grow your insects in a perfect shelter
A nice large and super-transparent shelter where your bugs can be observed very well. A well-ventilated cap with the logo provides the best conditions for your new pet. You can accommodate several animals in this unique residence. Especially ideal for growing mantis, stick insects, leaf insects, snails, worms and ladybirds.
dimensions

BUGzzz L insect housing (5000 mL)


specifications
We deliver the bottle including ventilation cover. You can decorate the bottle as you see fit. The photos give a clear example of the possibilities. Ornamental Stones and art plants are available from our website.