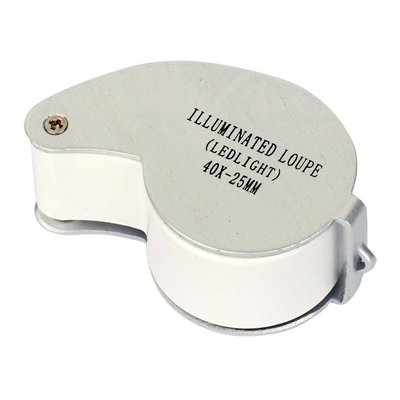 Magnifying glass with LED lighting
A quality magnifying glass 15 to 20 times greater seem late. With LED lighting! ...
More information
---
---
Magnifying glass with LED lighting
Illuminate and enlarge
A simple but good quality magnifier lets you increase your small pets 15 to 20 times! A nicer way to observe is not there! And even in the dark no problems with the LED illumination.

See the hairs of an ant, the thin legs of a walking stick, the gripping jaws of a praying mantis. And all very close!

Nature is now even better! You can use the magnifying glass also to do research into the nature and everything in the garden or in the woods a closer look!
specifications
Structures: Magnifiers
Material: Metal
Colour Black
Magnification: 15x to 19.9x
Objective Lens (mm): 25
Dimensions (LxWxH) (cm): 5.5x3.5x2.5
Battery: Button
Packaging: 1 x Magnifier with LED lighting
Magnification: 15x to 19.9x